Managing fecal incontinence is challenging for patients in the intensive care unit (ICU) and the healthcare staff who care for them.
Traditional fecal management solutions involve the use of absorbent pads and intrarectal balloon catheters. While these methods help to manage fecal effluents, these are associated with various clinical complications.
ICU Patients are at Special Risk of Complications associated with Fecal Incontinence
Up to a forty percent of all intensive care patients experience fecal incontinence. The critical nature of ICU often requires patients to undergo a range of invasive medical procedures, prolonged immobilization, and medication regimens that can disrupt their gastrointestinal function. Prolonged bed rest, coupled with the side effects of medications and the stress of their critical condition, can weaken the muscles responsible for bowel control. In the already challenging environment of intensive care, addressing fecal incontinence is crucial not only for the comfort and dignity of patients but also to reduce the risk of serious and potentially life-threatening infections associated with this condition.
Fecal incontinent patients have a higher risk for skin irritation and breakdown from prolonged or repeated exposure to stool, and are more susceptible to the infectious pathogens in feces. Research shows that the use of sedative drugs, coma status, greater bowel movement frequency, higher Perineal Assessment Tool (PAT) scores, and loose stool are independent risk factors for IAD among ICU patients with fecal incontinence.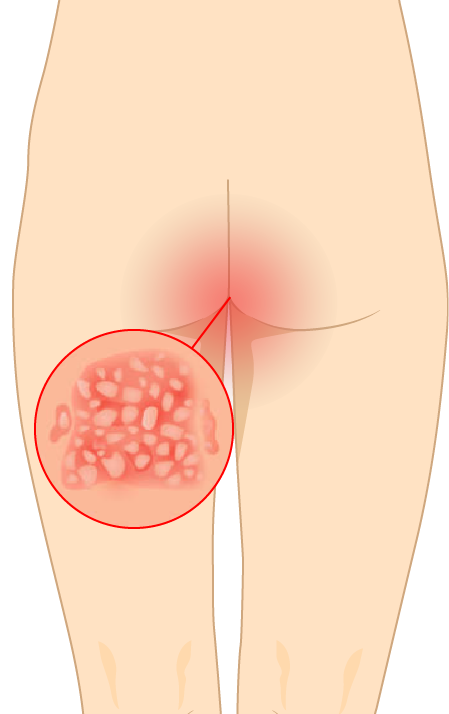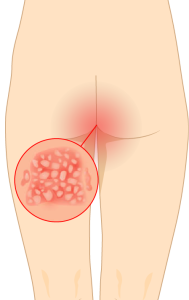 Fecal incontinence can take its toll on hospitals with associated infections such as incontinence-associated dermatitis (IAD), hospital-acquired pressure injuries and hospital-acquired c. diff infections. A study of 2916 cases of hospital acquired C. diff infections (HA-CDI) found that each case of HA-CDI had extended the average extra length of hospital stay by 5.6 days with a mean attributable cost of $14,190. The infections and other complications of fecal incontinence strain hospital resources, such as the need for additional healthcare staff and isolation materials.
Adequate fecal effluent management is required to reduce constant skin exposure to fecal effluents, and to decrease complications and costs .
Comparing Three Fecal Management Systems
Absorbent pads
Absorbent pads are the least efficient fecal management solution in that they protect the bed but not the patient. Skin is directly exposed to fecal exudate. In fact, absorbent pads can hold the feces against the patient's skin until the next bed check and change, and this can be hours after the patient had a bowel movement. Absorbent pads also require turning and repositioning the patient frequently to change the pads, linen and clean the patients. These activities are time consuming and labor intensive which can lead to increase on nursing time, nurse exhaustion and fatigue. Also absorbent pads are open system which can easily facilitate cross contamination and lead to various hospital acquired infections such as c.difficile.
Balloon catheters
Balloon catheters are more efficient than absorbent pads in preventing feces from coming in contact with the skin. In these systems, stool passes through a lumen in a catheter tube into a collection bag; a balloon holds the device in place inside the patient's rectum. While these systems work well in theory, they may not function as well in practice.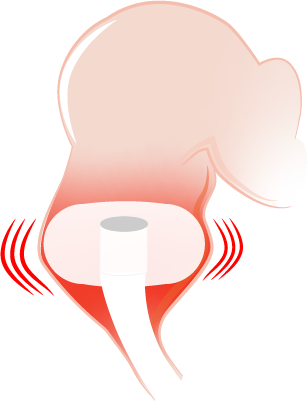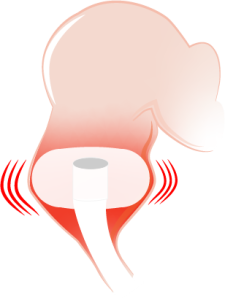 Balloon catheters may even cause more harm than good in some cases as higher pressures at the anorectal junction strain the sphincter muscles . This can lead to rectal trauma, impairment of the rectal mucosa, bleeding, and anal erosion. Damage may diminish rectal sensitivity to cause even more fecal incontinence, or increase sensitivity to cause pain. Impaired sphincter tone associated with balloon catheters is of special concern, as it can worsen fecal incontinence.
Overinflation to control leakage is a huge, yet under-acknowledged and under-reported problem. In one study, 14 percent of patients with complications experienced over-inflation, 8 percent had poor anal sphincter tone leading to tube expulsion, and another 4 percent had excessive leakage of fecal effluent around the device.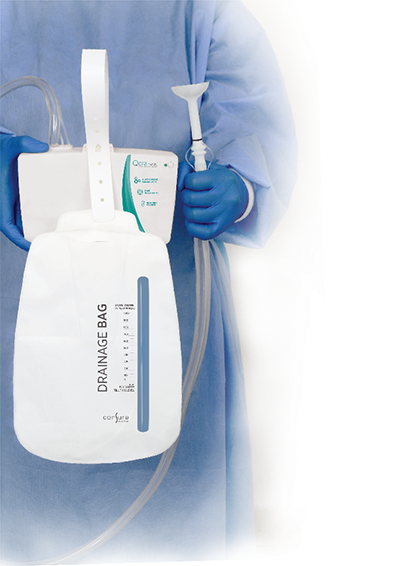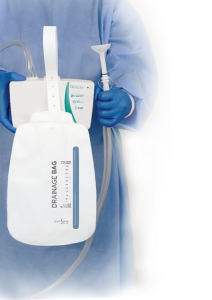 Qoramatic can drastically improve quality of life for patients in the ICU. The state-of-the-art solution can reduce many of the complications associated with fecal incontinence that lead to hospital-acquired infections, hospital-acquired pressure injuries, extended hospital stays, and excess hospital expenditures.
Unlike other fecal management systems that passively rely on peristalsis, Qoramatic is an industry first automated fecal management system that employs negative pressure suction to proactively divert fecal effluents. The device employs a soft teat/receptacle that exerts 0 mmHg radial pressure on the rectal mucosa minimizing any risk of rectal trauma, mucosal impairment, and injury. No inflation or over inflation eliminates challenges and medical errors associated with high pressure balloons.
Leakage is a common concern with intrarectal balloon catheters, but Qoramatic is designed to minimize the risk of leakage, reducing the chances of skin breakdown, pressure ulcers, and related hospital acquired infections. Efficient proactive fecal diversion helps reduce complications and discomfort, enhancing overall nursing satisfaction and superior clinical outcomes for patients.
For more information on Qoramatic, contact Consure Medical today.