Male sheath catheters/condom catheters are a non-invasive solution to manage patients with urinary incontinence. The flexible sheath of the device fits over the penile shaft connected with a long drainage tube which is attached to a urine drainage bag or in some cases a vacuum suction source.  
Sheath catheters/Condom catheters are available in various materials and sizes. As male anatomies vary in size, it gets difficult for nurses to find the perfect fit. A tight fit can cause patient discomfort, while a loose sheath may result in leakage that eventually causes Incontinence associated dermatitis and infection spread. Sheath catheters are cumbersome to use, here are a few 'best practices to make it relatively easier for nurses to manage incontinent patients.  
Trim Hair Follicles
Hair follicles act as a barrier between the skin and adhesive based catheters and may impede adequate seal. Trimming hair follicles significantly improves catheter performance and reduces instances of leakage. While trimming, it is advised to use the correct tools (clippers) and the right attachments to ensure skin safety and avoid trauma  
Choose The Correct Catheter Size
It is important to choose the right size of catheter which is determined by girth measurement of the male anatomy. If the catheter size is smaller than required it can cause obstruction and strangulation of the anatomy leading to necrosis whereas a size bigger will lead to leakage and accidental removal of the sheath. 
Apply Skin Barrier
Skin should be clean and dry before applying sheath catheter/condom catheter, as sebum and moisture could lead to breakdown of adhesive. A skin barrier wipe should be used as it creates a protective layer between skin and the adhesive products. This also reduces trauma associated with adhesive removal. Using the right type of skin barrier is imperative as some skin barriers prevent the adhesive from anchoring at the region.  
Position The Catheter
Ensure there are no creases once the catheter is rolled over the anatomy, and then gently squeeze for a few seconds. This helps limit the chances of twists and kinks by ensuring that the adhesive adheres to the skin uniformly.  
Correct Measurement of Tube Length
The length of the tube which connects the catheter and the urine drainage bag depends on the position of the bag. A longer length may obstruct flow of urine or cause pooling, whereas a shorter length could tug the catheter and lead to accidental expulsions.  
 Warm Cloth for Easy Removal
Using a warm wash cloth around the device and the anatomy loosens the adhesion and assists in trauma free sheath removal.
Sheath catheter/Condom catheters cause a myriad of clinical complications. They lead to development of Incontinence associated dermatitis , Urinary Tract Infections, penile strangulation and medical device related pressure injuries. Additionally, condom/sheath catheters have a low success rate with retracted or inverted anatomies or on patients with large abdominal pannus.
Male Urinary Catheter Innovation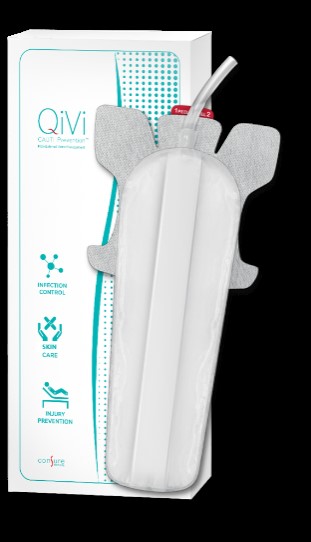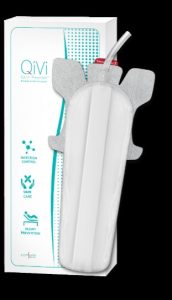 QiVi is a male external urine management system that uses negative pressure suction to divert urinary output into a canister. QiVi has a universal fit design that eliminates the need for sizing the anatomy and is the only external catheter that works even on retracted/inverted anatomy or patients with large abdominal pannus.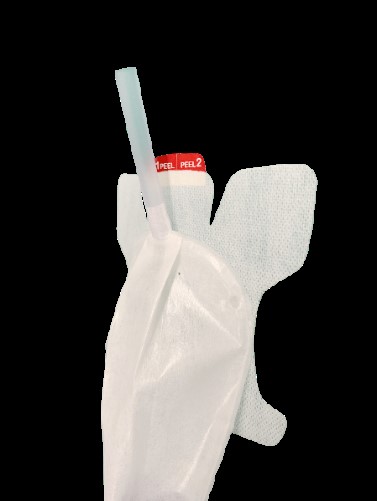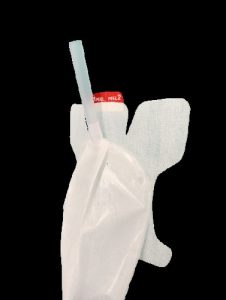 The proprietary flow enhancing, non-absorbing material of the pouch prevents volume loss, and provides up to 99.6% accurate output measurement. Cranial suction tube at the top of the device allows no rigid components under the patient preventing medical device related pressure injuries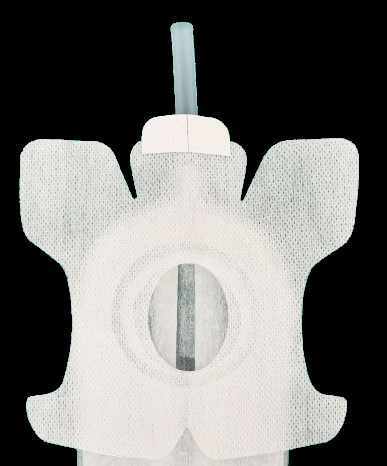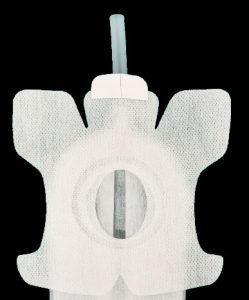 The novel derma friendly adhesive contours to the suprapubic region providing 100% closed secure adhesion of device around the anatomy. Silicon based adhesive facilitates trauma free removal and works even in the presence of moderate hair follicles. QiVi is a urinary management system designed for non-ambulatory adolescent and adult male patients. Hospitals were able to reduce CAUTI rates by over 50% with QiVi. 
Connect with a with a local sales rep at [email protected] to book a free trial.