Medicare covers the expenses of external catheter supply, when medically necessary. Part B of Medicare is responsible for reimbursing 80% of the total cost required for catheter supply and patients are liable to pay 20% of any covered medical expense out of pocket after meeting the deductible. Approximately 30-35 external catheters are reimbursed per month per patient.
Original Medicare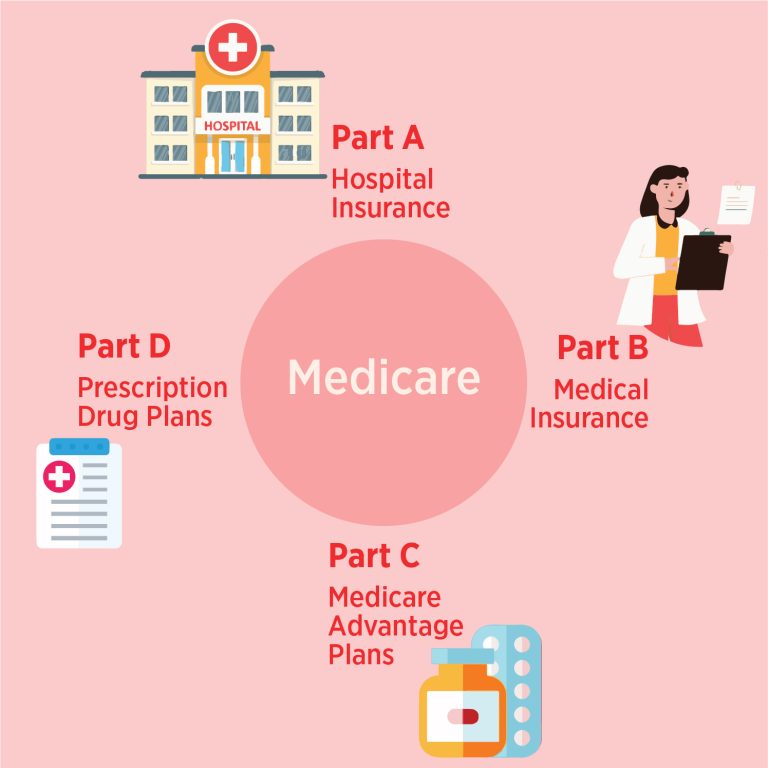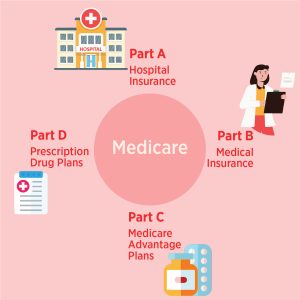 Original Medicare is a federal health insurance program in United States for patients in one of three groups – people aged 65 or more, people with certain disabilities and under the age of 65, and people with end stage renal disease. This program is administered by Centres for Medicare and Medicaid Services. Original Medicare is divided into four categories –
Part A (Hospital Insurance) – Part A covers the cost of inpatient care in a healthcare facility including hospitals or critical access hospitals, and skilled nursing institutions. Additionally, some home health care services and hospice care are also covered.
Part B (Medical Insurance) – Part B covers outpatient care, physician services, clinical lab tests and preventive services. It also covers some additional medical treatments not covered in Part A such as home health care and physical and occupational therapy services.
Part C (Medicare Advantage) – Part C is covered by a private health insurance company which adds to the benefits of Original Medicare (Part A and B). Medicare Advantage plans covers additional benefits such as dental and vision care. Most plans also include prescription drugs coverage (Part D).
Additionally, a Medicare Supplement plan (Medigap) covers the out of pocket (20%) medical expenses associated with original Medicare.
Part D (Prescription drug coverage) – Part D covers medications which are not covered under parts A or B. This plan helps to cover cost of prescribed drugs and is optional coverage sold by private insurance companies.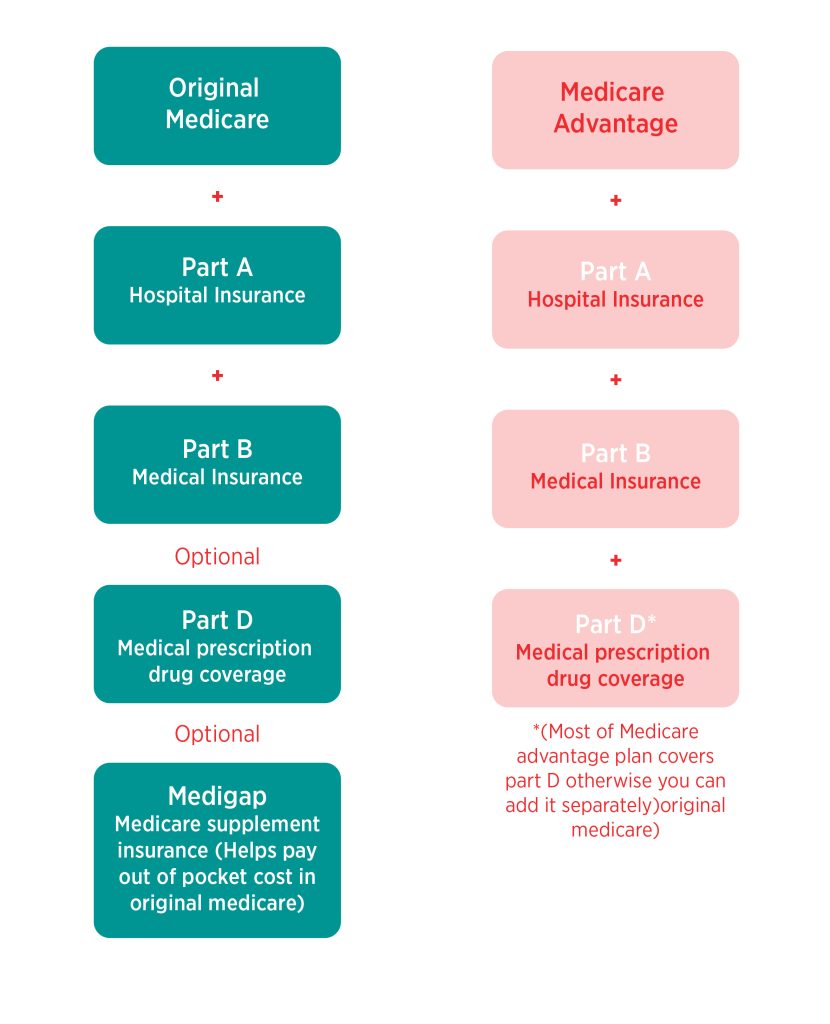 Quick glance at Medicare coverage choices
Medicare coverage for external catheters
Medicare provides coverage for external catheters used for urine management as a substitute to a foley catheter for incontinent patients. Patients may avail benefits of external catheters under Original Medicare or Medicare Advantage Plan. Part A of original Medicare covers cost of catheter when a patient is admitted in the hospital. Part B covers the cost of catheter administered during medical procedures at doctor's clinic or outpatient's setting. In most cases, use of 35 external catheters per month are considered necessary and are covered under Medicare. The Part B of original Medicare pays 80% of the cost and remaining 20% is out of pocket expense for the beneficiary or is paid through Medigap.
Different billing codes used by Medicare
Medicare being a federal program assigns certain codes to every task and service which are provided to a patient. This coding procedure is referred to as Healthcare Common Procedure Coding System (HCPCS). HCPCS billing codes are monitored by Centre for Medicare and Medicaid Services (CMS). These are based on Current Procedural Terminology (CPT) codes which are developed by American Medical Association (AMA). The codes are regulated by HIPAA and requires all healthcare organizations to use a standard code for transaction involving healthcare information. HCPCS codes are categorised in two levels-
Level 1- This category consists of CPT codes that are built up to 5-digit numbers and are managed by AMA. These codes identify the procedures and services which are performed by physicians and other healthcare professionals
Level 2-. This is managed by CMS. The codes in this level include non-physician services such as ambulance, medical equipment, medications, etc. This category includes alphanumeric codes in series of an alphabet letter followed by four numerical values. For instance, code 'A' covers transportation, wide variety of medical and surgical supplies. Furthermore, A4310-A4360 covers incontinence device and supplies
| HCPCS Code | Code Description |
| --- | --- |
| A4324 | Male external catheter w/ adhesive coating |
| A4325 | Male external catheter w/ adhesive strip |
| A4326 | Male external catheter integral collection chamber |
| A4327 | Female external urinary collection device meatal |
| A4328 | Female external urinary collection device pouch |
Incontinence can affect both men and women of all age groups. Up to 33% of adults are affected with urinary incontinence in United States.
Traditional method of managing incontinence such as indwelling catheter or absorbent pads give rise to additional clinical complications. These complications increase hospital stay, complicate recovery and elevate economic burden.
External catheters are an excellent alternative to indwelling catheter or absorbent pads. These catheters help in preventing IAD, CAUTI urethral injuries and other severe complications. Medicare covers external urinary catheter for both men and women that cannot use indwelling catheter as an alternative.
Consure medical has developed a full spectrum of active incontinence management solution which can reduce clinical complications, HAIs/HACs by over 50%.
QiVi is a novel external catheter that diverts urine using an external suction source, minimizing CAUTI, IAD, MASD while providing up to 99.6% accurate output measurement.
QiVi MEC can be reimbursed with the HCPCS code A4326 under male external catheter with integral collection chamber and QiVi FEC is covered under the category of "female external urinary collection device; pouch, each" with HCPCS code of A4328.
About 30-35 QiVi devices are reimbursed per month with an amount ranging from $11.22-$13.96
QiVi AUM and QiVi Lite are designed for low resource setting and long-term urine incontinence care. QiVi AUM is a vacuum enabled drainage bag for accurate and real time output measurement, and improved patient comfort due to its low ambient noise.
QiVi Lite leverages the material and design properties from QiVi MEC and diverts the urine output into a drainage bag without any requirement of external suction resource.
The AUM is covered under Medicare category "Bedside drainage bag. Day or night, with or without anti-reflux device, with or without tube, each" with HCPCS code A4357. The monthly reimbursement quantity is 2 within an amount of $10.10- $13.22.
The Medicare reimbursement amount for QiVi Lite is $11.22-$13.96 under category "Male external catheter with integral collection chamber, any type, each" The quantity reimbursed is 30-35 per month.
To gain more information about Consure Medical's novel incontinence product line, write to us at [email protected] or contact us at (800) 520-4714